GM Moves Into a New SUV Era With the Chevy Traverse Leading the Way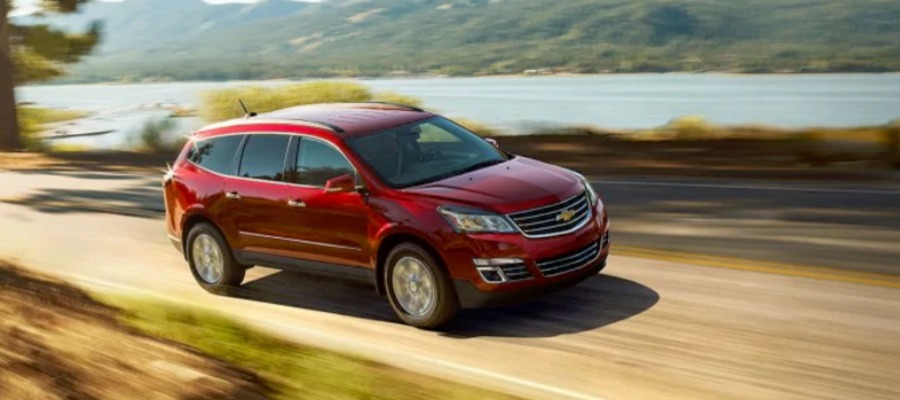 With the emergence of the all-new, updated redesign of the GMC Acadia for the current model year, it looks like General Motors is standing at the threshold of a stable-wide campaign to give a good number of its successful SUV models similar makeover treatments in the very near future. Of particular interest to us here at Apple Chevy, of course, is the fact that the excellent Chevy Traverse appears to be the most recent subject of this focused refreshment process. Though we've only got some basic ideas and early photos to go on at the moment, it's definitely enough to reasonably expect to start hearing some official details about an all-new Chevy Traverse soon.
The unifying factor among the likely candidates is a successful and long-serving architecture, known as the Lambda platform, which has been a part of Chevy designs for over a decade now. While it's certainly underpinned plenty of GM's most successful SUV models in recent years, and helped to provide them with capabilities that have set them apart, the time for an update is only a natural occurrence in the life of a hard-working automotive platform. With new developments come new possibilities, and with the continued update we're likely to see plenty of streamlining and deluxe additions to both familiar models and some new entries to boot.
After almost a decade of service itself, the Chevy Traverse has proven itself to be a popular option that's often praised for offering an unusual balance of accommodation and utility capability. With its well-organized three-row seating, extra storage, and excellent all-around hauling specs, the Traverse has long offered more basic utility than many of its competitors, as well as bringing on an increasing amount of technological accommodations over its lifetime. As the current era continues to present its understandable demands for fuel efficiency and next-generation technological capabilities as well as basic utility, however, Chevy is likely looking to give one of its brightest models a big boost to the leading edge of modern design. Recent photos show a tougher, more squared profile, a long wheelbase unlike the shortened Acadia, and a more muscular, vertical front fascia.
Having already proven its mettle and gained a name for reliable utility, we're definitely eager to see how the new Traverse is going to bring some fresh competition to the SUV world. One way or another, it's all uphill from here, and we know the Traverse has more than what it takes to handle the terrain. The redesign is currently expected to emerge for the 2018 model year, soon to be followed by a number of other GM vehicles. Of course, we can understand why the excellent Traverse has been chosen to lead the GM SUV division into a new era, and with a little time to get to know one yourself, we think you will too. Stay tuned for all the upcoming news, and catch us here at Apple Chevy for a personal introduction anytime!