Chevy Bolt vs. Tesla Model 3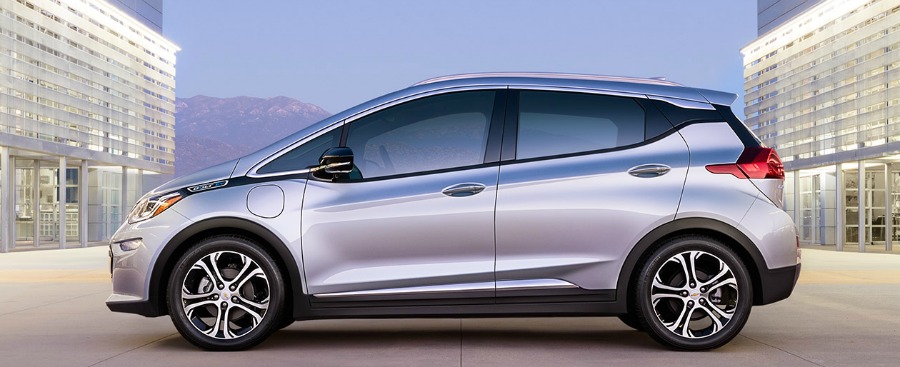 There's a lot to be said about the 400,000 pre-orders placed for Tesla's latest all-electric model, the Tesla Model 3, and it's definitely a feat that deserves respect. However, the Model 3 will not be without competition in the coming year. The first competitor on its radar? The Chevy Bolt.
One of the biggest benefits of the Bolt is that it'll arrive long before the Model 3 fulfills its pre-orders. Tesla Motors has been underperforming when it comes to production goals, with some models, like the Model X, being delivered years later than initially scheduled. Tesla has cited multiple reasons for the delays, but the hold-ups are obstructing cash flow from enabling the carmaker to meet those lagging production goals—an issue not faced by GM.
Chevy has already released images and videos of the Bolt in pre-production at its Michigan plant, meaning the car is almost ready for the green light. Not only does the Bolt seem to be closer to the cusp of being produced on a wide scale, but GM has the resources to manufacture and, most importantly, deliver the Chevy Bolt to customers well before Tesla Motor's 2017-2018 (if not 2019, according to some analysts) promise for the Model 3.
What else is at stake when comparing these long-range electric vehicles? The first things buyers will notice is that the Chevy Bolt is a hatchback whereas the Model 3 is a sedan. However, the Bolt's hatchback still provides up to 56 cubic feet with the back seats down, a figure that is remarkable when compared to another market competitor, the Nissan Leaf. The Model 3 inches ahead of the Bolt when comparing 0-to-60 speeds, but the Bolt is still slated for a time of less than seven seconds—an impressive stat when compared to existing market competition, such as the 2016 Toyota Prius' 9.6 seconds. Other features of the Bolt include 200 miles of all-electric range, self-parking, two large LCD screens, a built-in 4G LTE Wi-Fi hotspot and the use of a smartphone as a key fob. There's also a high chance that buyers will receive a sizeable tax credit for purchasing the all-electric vehicle.
Only time will tell which of these two cars will reign supreme. Of course, it's time that's more on Chevy's side instead of Tesla Motors, and those of us here at Apple Chevrolet might be a little bit more keen to favor one side over the other. If you're on the fence about Chevrolet or about electric vehicles, come see us at Apple Chevrolet and we'll get you behind the wheel of our brand-new 2017 Chevy Volt—a hybrid vehicle that's a great primer for getting used to the economic and ecological savings associated with electric vehicles like the upcoming Chevy Bolt.