New 2017 Cruze Hatchback Continues Chevy's Recent High-Tech Success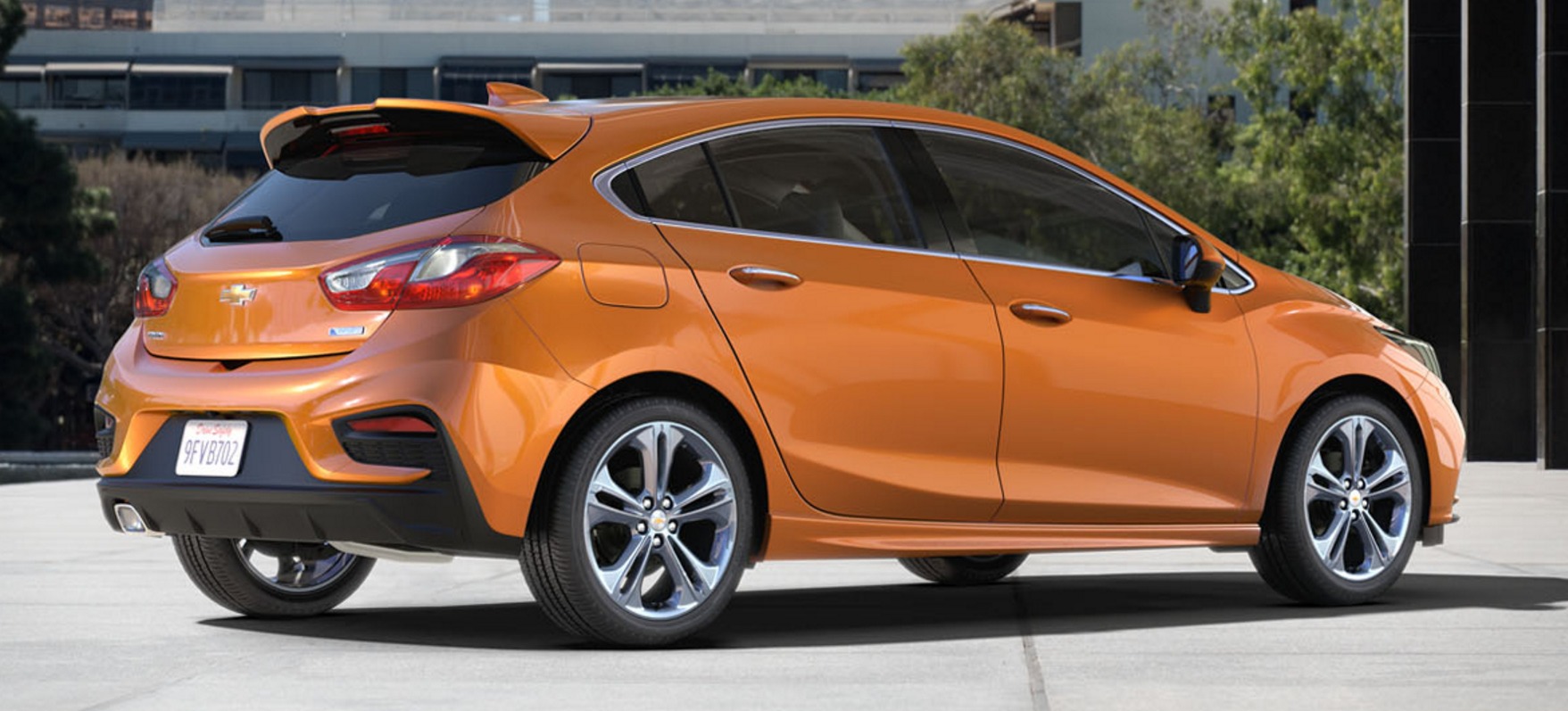 In today's connected world, the ability of a vehicle to provide a wide range of sophisticated technological functionality is becoming more and more of a competitive point in the auto market, as makers continue to step up their games in providing accommodations for the modern lifestyle. From information like navigation to entertainment and the integration of personal digital devices of all kinds, as well as an increasing amount of 'smart' sensing functions and advanced automation, today's cars on the whole truly offer a range of capability that would have been impossible to predict even from a point in the relatively recent past.
In the flurry of industry-wide evolution, Chevy has recently been making a serious name for itself as a standout in today's technologically functional automotive world. In only one of the most recent examples, the company received some considerate recognition from the publishers of leading green automotive technology magazine Green Car Journal, who awarded the 2016 Chevy Malibu Hybrid with its 2016 Connected Green Car of the Year award, in recognition of its outstanding attention to high-tech detail.
Now, following in the footsteps of the Malibu Hybrid, some of Chevy's best work in the realm of integrated functionality now approaches once again in the form of the upcoming 2017 Cruze Hatchback, a variation on the popular 2016 Cruze that promises to deliver, as Chevrolet Communications Manager Annalisa Bluhm says, "additional functionality many consumers are looking for today."
Both larger and lighter on its feet than its predecessor, the next generation of Chevy Cruze focuses its technological prowess on Chevy's MyLink smartphone integration system, which makes the functions and layout of personal devices available on the car's color touchscreen for a simple and familiar means of engagement. The included MyLink interface is also rounded out by built-in 4G LTE service and a Wi-Fi hotspot to support devices beyond those integrated into the system.
Even though the new Cruze is hoping to continue to expand Chevy's success in the realm of advanced accommodations, that's not the only thing that it has to offer. A wide range of trim packages also helps to add to the available options, giving the new Cruze Hatchback a serious leg up in the realm of modern automotive versatility, not to mention the inclusion of the company's new Hydra-Matic 6T35 six-speed automatic transmission to help push its redesigned 1.4-liter turbocharged engine.
As the limits of the technological world continue to expand in an ever-increasing fashion, Chevy likewise continues to make a serious priority out of providing the best it has to offer to its drivers, all in an accommodating form and at an affordable price. As the new 2017 Chevy Cruze Hatchback approaches for arrival in the fall, you can count on catching all of the upcoming details on it and the rest of this year's impending Chevy creations right here at Apple Chevy.