The 2016 Chevy Malibu is Set To Redefine The Mid-Size Sedan Market.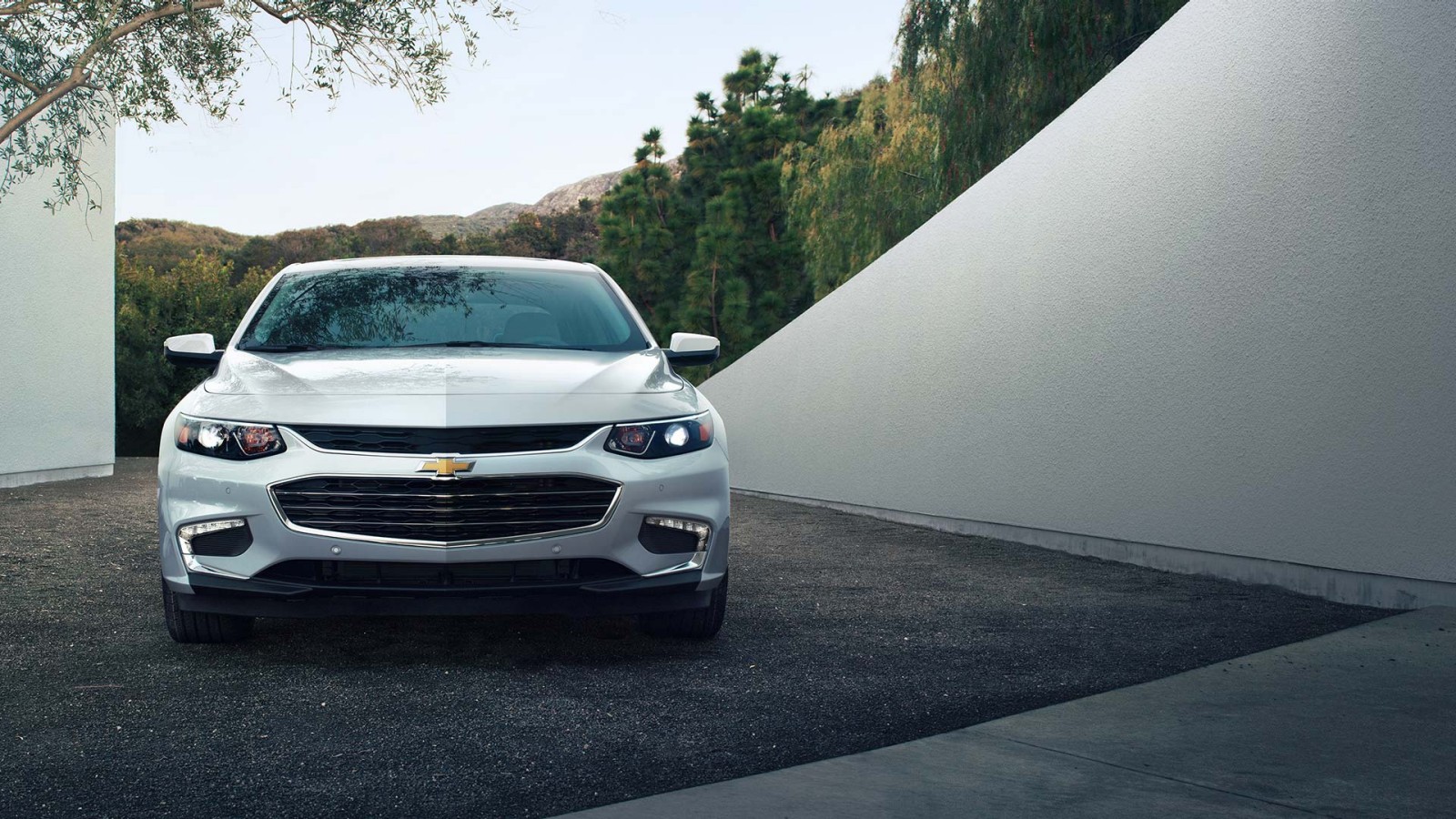 As the first 2016 Chevrolet Malibus, which have been completely redesigned for the new model year, arrive at dealers such as Apple Chevrolet, one thing has become patently clear: They offer technology that can be found nowhere else in the mid-size sedan market.
"We like to talk about delivering 'first, best and only'," Steve Majoros, Chevrolet's marketing head, said while recently addressing the media about the new car.  Indeed, with infotech systems that are entirely unique within the segment, the 2016 Malibu has clearly hit his target.
The most obvious of these features is a built-in 4G LTE WiFi® Internet hotspot capability.  While the 2016 Malibu's available Apple CarPlay™, Chevrolet MyLink with Bluetooth®, and Android Audio™ technology already make it easy for the driver to pull up contacts, data, and music, the 4G LTE hotspot, which is incorporated into the OnStar® suite, enables both faster connections to the Internet as well as access for other passengers in the vehicle to games, tunes, or whatever information is required to make their trips more productive and comfortable.  Though an obvious benefit of the hotspot capability is that it can help keep children entertained on long trips, as it can interface with multiple devices at once, it also makes the 2016 Chevrolet Malibu a practical car for professionals who need a functional mobile office.  With a 2016 Malibu, they'll never have to worry about staying at a motel without Wifi® while on a business trip again.
Parents will love more than just the 4G LTE hotspot, however, as the new Chevrolet Malibu is the first car in the history of the auto industry to be offered with a Teen Driver system that not only helps young drivers develop responsible habits, but can provide their family with reports on how they've driven.  Among its many features are an audio system that will be muted if the car's occupants are not wearing their safety belts, audible and visual warnings that activate when the Malibu is being driven over a predetermined speed, and locked music volume limits.  It even features an innovative information display system that tells parents how far the vehicle has traveled, what the maximum speed was during the trip, and the number of collision alert and stability warnings that were triggered during the drive.  Altogether, the Teen Driver suite works not only as a parent's eyes and ears on trips that they cannot personally ride along in, but also as a learning tool that helps new drivers develop due to the feedback it provides.
Safety is enhanced in other ways on the new 2016 Chevy Malibu as well, as available technologies like Low Speed Automatic Braking, Lane Keep Assist, Front Pedestrian Braking, and Adaptive Cruise Control help to prevent accidents from occurring in the first place, while standard features that include an array of ten airbags and a high-strength steel safety cage enhance passenger protection in the event an incident does occur.
Both power and fuel economy were also taken into account when the 2016 Chevrolet Malibu was envisioned, as the Malibu Premier trim features a turbocharged 2.0L ECOTEC® 4-cylinder engine that generates an impressive 250 hp, 260 lb-ft of torque, and 33 MPG highway, while an available turbocharged 1.5L ECOTEC® I-4 can attain up to 37 MPG highway.  Chevrolet also plans on revealing a Malibu Hybrid this spring that is expected to be able to reach an incredibly impressive 47 MPG.
Looks have also not been neglected on the new Malibu for 2016, as a low, brooding fascia blends back into chiseled side panels which, in turn, dovetail nicely with a tapered rear.  As it's 300 lbs lighter than than the previous Malibu, the 2016 model, even when equipped with the 160 hp 1.5L engine, offers fun, nimble handling and acceleration.
As Apple Chevrolet is one of the largest Chevy dealers in the area, we'll receive regular shipments of all of the 2016 Malibu trims, including the Premier trim.  Call us at (708) 336-3167 or stop by 8585 West 159th Street in Tinley Park to begin the process of getting into the most innovative, safety-conscious mid-sized sedan on the road.  We're confident you'll love this latest update of an American classic.